We are delighted that most of our services are now back up and running. We have put many measures in place to make sure that when you have your treatment at Jessop Fertility you and our staff will be as safe as possible.
We know that in the current circumstances you may appreciate some extra emotional support and, as one of our patients, you can access this free of charge – please just contact us on 0114 2268050 to make an appointment with one of our specialist counsellors.
If you would like any further information about Covid-19 and fertility treatment, please have a look at the HFEA website at www.hfea.gov.uk
Why families choose us
As one of the leading UK hospital based fertility centres, you can be confident that we will do all we can to give you the very best chance of becoming a parent. You will have access to the very latest treatments provided by our expert fertility team who have a track record of excellent success rates. We will tailor our care to you as individuals and will spend time discussing the right treatment(s) after carefully reviewing your needs.
We will give you the best chance of having a baby
We have a wide range of cutting-edge treatments to help you conceive.
Our transparent pricing ensures that you will not be faced with hidden extras and will receive the best quality service for the lowest cost.
Stefanie Maddocks
Thanks to the wonderful team at Jessop fertility we have a beautiful little daughter who celebrated her 2nd birthday last month. Every member of staff that we have met on our fertility journey was so kind and supportive and we will be forever grateful.

Tanya Stack
The staff were fantastic through our journey, empathetic, kind and friendly. they helped keep us positive but realistic and we were treated as an individual couple, not just another patient. treatments are really tailored to your needs.

Lindsay Coupe
We couldn't have been any happier after the treatment we received resulted in our little miracle Harper Jessops were amazing from start to finish, personal, friendly, kind and caring during every step, especially ringing to tell me the fabulous news on my birthday. I would highly recommend Jessops and do frequently. Thank you from the bottom of our hearts xxx.

Tara Chappell
We have a beautiful daughter who is here thanks to the amazing work of Jessops. The IVF process is gruelling but we were well supported and given great advice about next steps during the process. My enduring memory of Jessops is the scan where the staff were almost as delighted as I was to learn we were pregnant.It truly felt that staff were fighting with you for things to work. We would recommend without reservations to anyone considering starting on the complex journey of IVF.

Emma Sarah Whelan
The staff are so friendly and give amazing support I had 2 failed attempts of icsi before 1 of 2 frozen embryos worked they gave me and my other half the little girl we had always wanted they give us the opportunity to be parents and now my 5lb 6oz who was born 22 December 2016 is now nearly 2 years old and it's all thanks to jessops fertility and We will be forever grateful thank you jessops fertility

Jane Kilburn
We have an amazing daughter who is nearly 2 and wouldn't be here without Jessop Fertility. The care we received at every stage of IVF was fantastic and all the staff were wonderful. After 8 long years they made our dreams come true and we can't thank them enough

Laura Gregory
We have 2 wonderful children who are only here due to the wonderful staff at Jessops. The love, care and expertise is second to none. Jessops will always hold a special place in our hearts and we cannot thank them enough!

Rebecca Cottam
We have a beautiful daughter and it's all down to the staff at Jessops fertility. From start to finish, they were kind and considerate and showed a genuine care towards our little family.

Sperm and Egg Donation
Donor sperm is used to treat couples where the man is unable to produce sperm, or because of abnormalities in his sperm. It is also used to treat single women and women in same-sex relationships who wish to have a child. Donor eggs are used by women who are unable to produce their own eggs.
Become a Sperm Donor
Become an Egg Donor
Our Services
Jessop Fertility has already helped thousands of men and women become parents and has experience of successfully treating even the most complex infertility cases using advanced techniques and a personalised approach.
Our world-renowned fertility experts have excellent pregnancy and live birth rates and are committed to finding the right treatment options available to you.
Download our brochures:
Guide to Services
Preconception advice
---
How much will treatment cost?
Costs for our most popular treatments are:
Intra Uterine Insemination (IUI)
including Ovulation Induction
£1000
per cycle (excluding drugs)
In Vitro Fertilisation (IVF)
including time lapse technology
£3300
per cycle (excluding drugs)
Donor Egg
excluding registration fee
£9200
per cycle
Competitive prices with no hidden extras
At Jessop Fertility, we take a transparent and simple approach to pricing, regardless of your circumstances.
When choosing a clinic it is important to compare costs. Some clinics may advertise low initial costs, but these prices often don't cover the whole treatment costs. Our transparent pricing methodology ensures that you will not be faced with hidden extras and will receive the best quality service for the lowest cost.  In addition, working within the NHS any profit from non NHS work is reinvested into the service for the benefit of staff and future patients.
Funding Options
Jessop Fertility offers treatment to patients who are eligible for NHS funding and those wishing to self-fund their treatment.
Eligibility to receive NHS Funded treatment will vary according to your Clinical Commissioning Group's (CCG) criteria and your own personal circumstances.
If you are wishing to self-fund your treatment your GP will refer you to Jessop Fertility after undertaking the required preliminary fertility investigations.
We will do everything possible to help you become a parent
Over 3500 babies have been born as a result of treatment at Jessop Fertility
Our results
We are proud that our overall success rates for treating infertility consistently remain high. These charts show our latest live birth results (for 2021) compared with the national success rates published by the HFEA for 2018.
It is important to be mindful of the fact that success rates may vary for different people because of a variety of individual factors, which may increase or decrease the likelihood of you having a baby. Because of this, you should take into account other factors, in addition to information on success rates, when choosing your clinic. For more advice about choosing a clinic please visit the "Choose a Fertility Clinic" function on the HFEA website.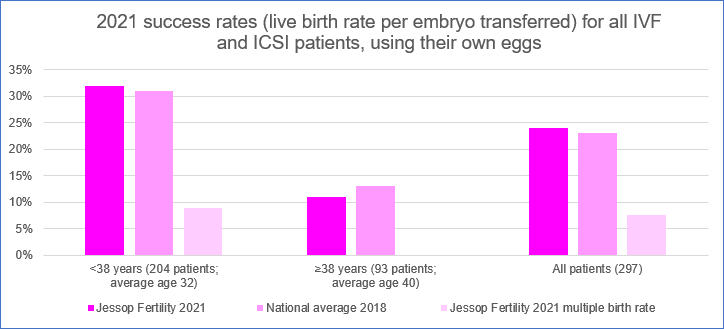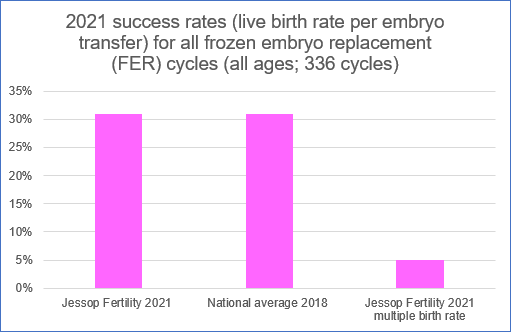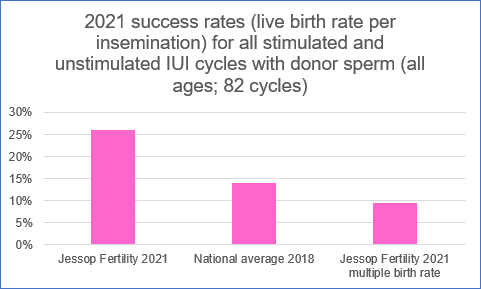 Feedback
If you've had treatment with us then please take the time to provide feedback to us and/or the HFEA using the links below. All feedback helps us to improve and deliver a high class service to every patient:
To leave feedback directly to Jessop Fertility please use Click Here.
If you would like to leave feedback about Jessop Fertility with the HFEA then please Click here.
How to start your journey
For both NHS Patients and Self-Funding Patients
A visit to your GP is all that is required.
Your GP will review you and your partner´s medical histories. They will discuss your general health and wellbeing and plan any preliminary investigations required.
You may require some routine blood tests to try and establish a diagnosis. If you have been diagnosed with sub-fertility by your GP or you suspect you might have fertility issues then Jessop Fertility is the right place for you.
Following referral by your GP you will usually be sent an appointment to attend the Fertility Clinic, held in Gynaecology out-patients which is based within the main Jessop Wing (Level One). During your medical consultation further investigations may be arranged. If you are unsure and require advice please contact the unit on Tel: 0114 226 8050 or use our...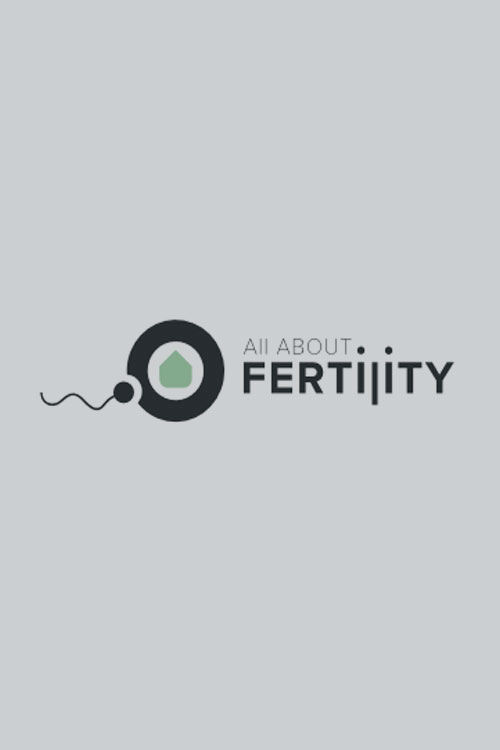 All About Fertility
All About Fertility is a great brand new resource for patients, providing articles, webinars and videos created by experts in the field of assisted reproduction. It also contains a support forum for all men who have questions about infertility, with plans to create a similar forum for women.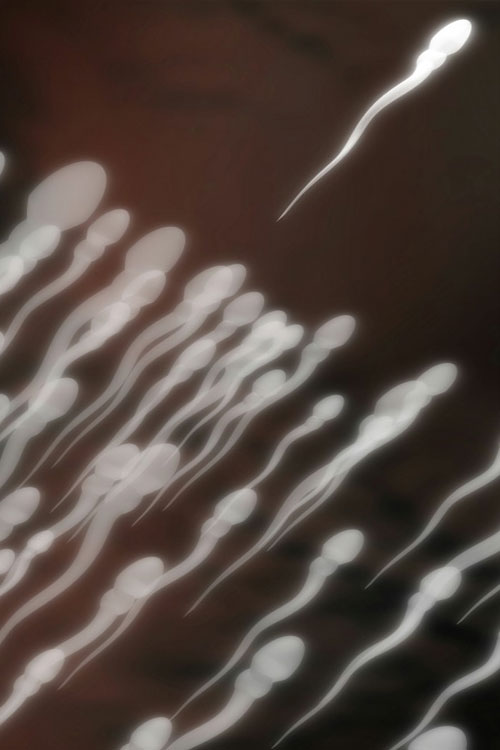 Jessop Fertility awarded top quality mark for patient care and satisfaction.
Jessop Fertility have once again received the ISO 2009:2015 standard accreditation for quality after passing an inspection from the International Organisation of Standards with flying colours.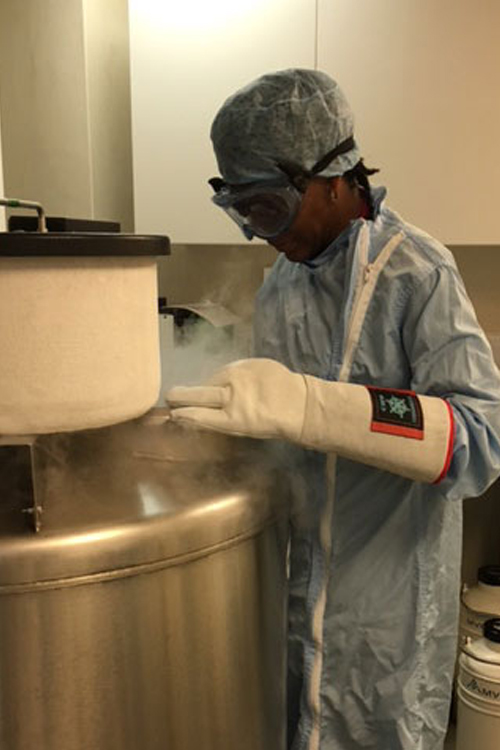 Two new services at Jessop Fertility
We are excited to announce that we are now offering Fertility Health Checks and Social Egg Freezing.
There are many reasons why a man or women may experience difficulties when they decide the time is right to try for a family.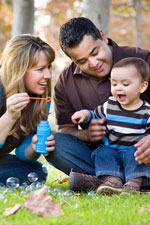 Jessop Fertility Open Afternoons
Jessop Fertility would like to invite you to one of our open afternoons in 2019 (3-5pm).
Come along to learn more about the treatments we offer, meet and chat with key members of the team and look around the unit.
7th December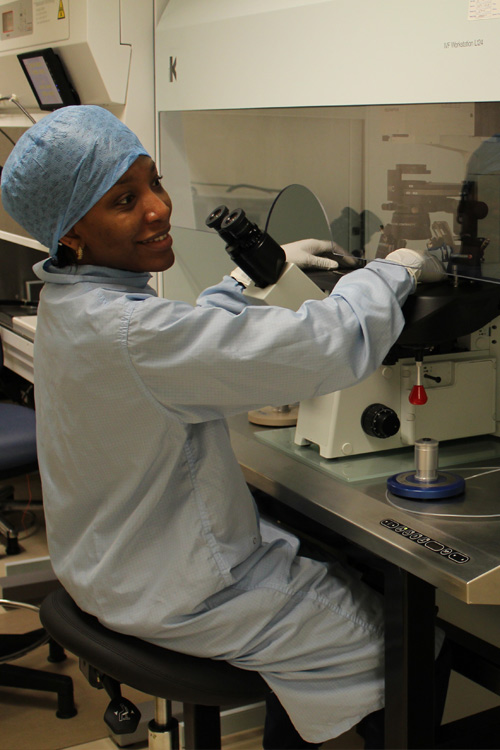 Preimplantation Genetic Testing (PGT-A) now available at Jessop Fertility
Jessop Fertility now provides Preimplantation Genetic Testing (PGT-A) which allows our embryologists to identify embryos that have the correct number of chromosomes at a very early stage.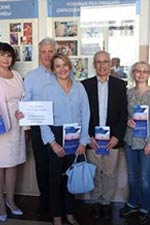 Jessop Fertility's globe-trotting Embryologist shares good practice in Russia
Our Principal Embryologist, Rachel Cutting, was invited to Russia to give several lectures and practical teaching sessions to an enthusiastic group of embryologists at the Russian Society of Reproductive Medicine.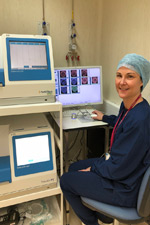 Couple welcome three babies against all odds thanks to innovate technology
A mum of three who feared she would never become a parent has praised fertility unit for offering time-lapse technology to all their patients at no extra cost.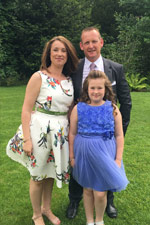 Jessop Fertility celebrates 40 years of IVF
Jessop Fertility are celebrating the birth of the first ever IVF baby with a tea party for children who share the special birthday and were born as a result of their parents receiving treatment at the Unit.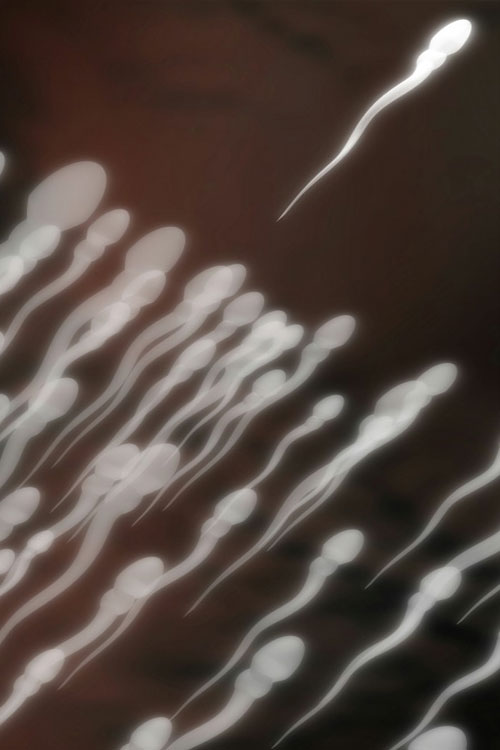 Jessop Fertility involved in development of new "sperm radar" test
Jessop Fertility and scientists at the University of Sheffield have developed a new technique to examine human sperm without killing them - helping to improve the diagnosis of fertility problems.
Research
Jessop Fertility offers patients the chance to take part in research.
Research provides answers for healthcare workers so that we know what is the best care to give to our patients. During any research study patient safety is the most important factor to us as patient care and safety is at the heart of everything we do.
Below are the current research studies that are running at Jessop Fertility. If you would like more information please click the study logo and this will take you to the study websites.
HELP Fertility? – for people presenting with infertility or baby loss and fibroids or polyps.  For more information please click here
STOP-OHSS Trial - STOP-OHSS: for people presenting with Ovarian HyperStimulation Syndrome.  For more information please click here
DOMAIN – for people with low sperm counts
ULTRA – for people presenting with PCOS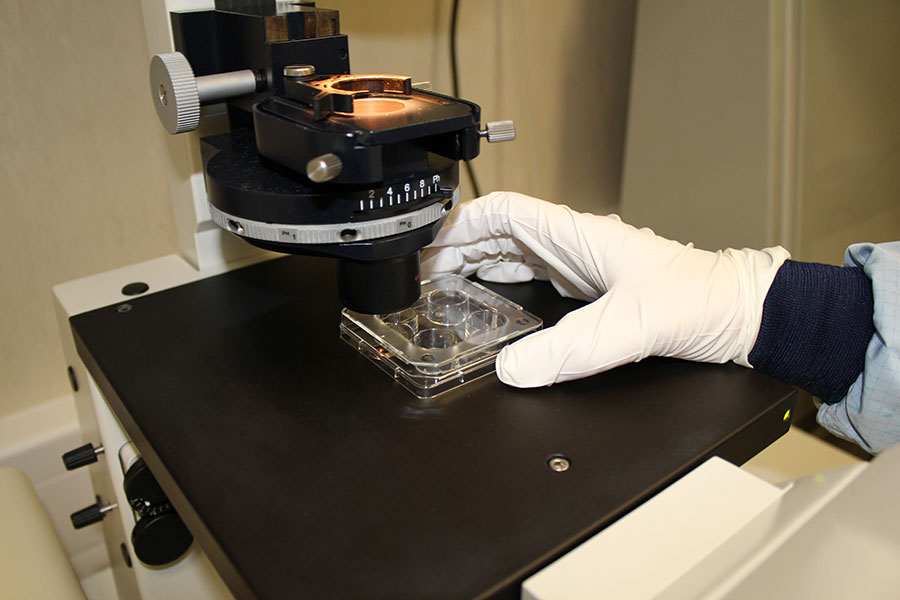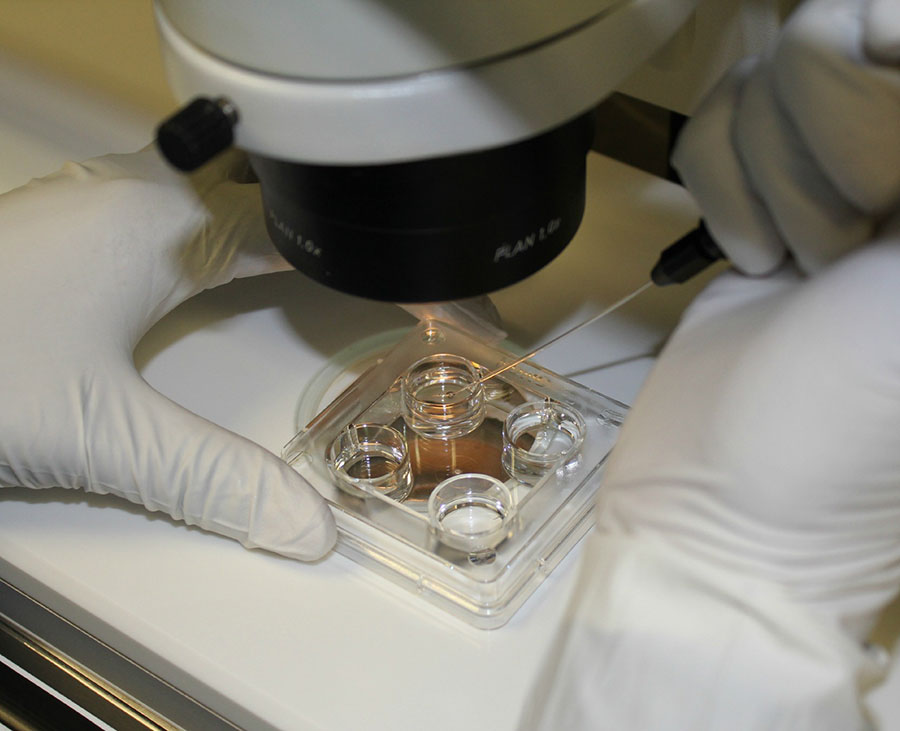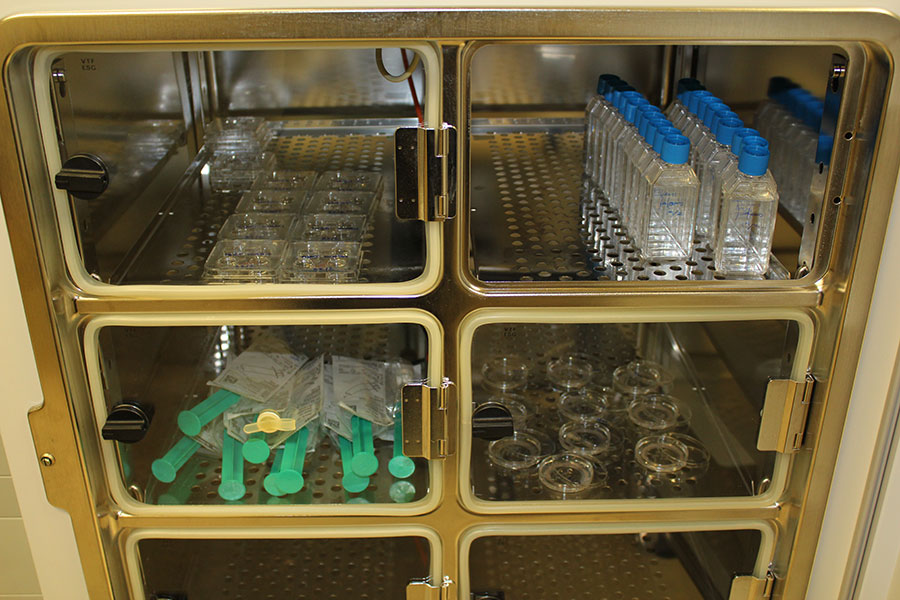 Meet Our Team
Throughout your treatment you will be supported by our expert team of fertility specialists who will ensure you receive the best possible treatment and experience. Jessop Fertility employs a diverse range of people with a variety of skills and backgrounds. Meet our teams below to find out more.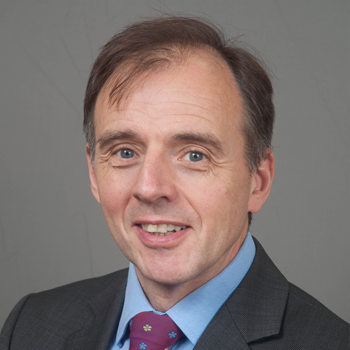 Jonathan Skull is a Consultant in Reproductive Medicine and Surgery and the Clinical Head of Jessop Fertility. After graduating from Bristol University in 1988, he trained in Obstetrics and Gynaecology in Bristol, Sheffield and London. He was senior IVF co-ordinator at the Hammersmith Hospital working with Professor Lord Robert Winston. Upon returning to Sheffield in 1997, he then worked as a Clinical Lecturer at the University of Sheffield working with Professor Ian Cooke and Professor Bill Ledger.
He plays a key role in helping develop regional NHS fertility services. He is an expert adviser for the Specialised Commissioning Groups in Yorkshire and the Humber and the East Midlands.
Mr Skull has particular interests in laparoscopic and hysteroscopic surgery and tubal microsurgery, including reversal of sterilisation. He also has special interests in endometriosis, Polycystic Ovarian Syndrome (PCOS) and male factor infertility including surgical sperm recovery.
Ever thought of being a sperm donor?
You could help couples achieve their dream of having a family.
Donors will be financially compensated
Become a Sperm Donor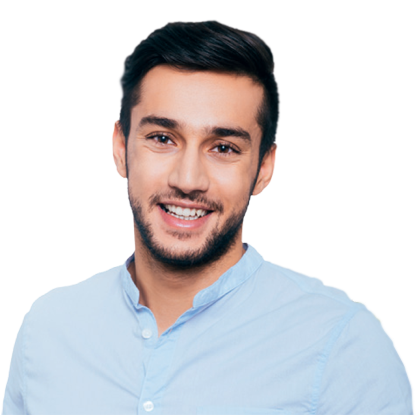 FAQs
Below are a number of questions/answers which you may find useful.
If you have any other queries which are not answered on this page please contact us.
Contact us
We'd love to answer any questions you may have. If you would like find out more please complete our contact form or send an email to sth.jessopfertilityadministration@nhs.net
Alternatively you can call us on: 0114 226 8050
Opening times: 
Monday to Friday: 8.00am - 5.00pm
Saturday: 8.00am - 3.30pm
Results Line: 
0114 2268066
Monday-Saturday 2.00pm - 3.30pm
The Jessop Wing
Tree Root Walk, Sheffield S10 2SF