Samantha and Scott's Story
I'm Samantha, 28 & my partner is Scott, 30. We're both from Batemoor Sheffield.
We started our journey when I was 22 and Scott was 24 in September 2015 after the loss of his mum. We had been together for 6 years & knew we were ready to become parents… however my body decided differently.
By late 2017 we had been through all of the tests required to find out why we hadn't got pregnant yet & we discovered I had an anovulation & had a lower egg reserve than usual for women of my age.
This was a massive blow as I'd always been the person everyone would say 'you'll be a fantastic mum' so to come to terms with the fact that it may just never happen for me hurt like nothing had hurt before but we agreed that one way or another we would have children in our lives so if fertility treatments didn't work then we would look into adoption.
Jessop Fertility's nursing team made the whole experience feel comfortable from the start and were reassuring that this is more common than you realise.
We started a 6m round of clomid in Jan 2018 to see if we could conceive by making my body ovulate with help however this didn't work. So next we went through 3 rounds of injection assisted IUI - 2 complete but unsuccessful rounds and 1 cancelled round due to my follicles refusing to grow. We started our first round of IUI in Dec 2018 and finished our last round in July 2019 - having a much needed break in between rounds.
Lastly we moved on to IVF in Oct 2019, my injection medication was increased and we felt hopeful however my body only produced 2 mature follicles so the round was cancelled before the egg collection so that we could be offered a restart of this round. We then took a short break after this round and decided to spend some quality time together, have a mini break, enjoy Christmas and start again with fresh mindsets in the new year...
We were offered counselling during and between rounds of IUI & IVF to help us deal with what was happening. We agreed that this would be the last time we would put ourselves through fertility treatment as each time it had been unsuccessful it caused further heartache.This brings me to Feb 2020 where we started our full and final round of IVF; my injection medication was changed from Gonal-F to Meriofert which seemed to worked wonders for us. I produced 7 mature follicles of which 5 eggs were collected, they were developed over the course of 2 days and as a result we had 1 high quality embryo and 2 lower quality embryos.
During embryo transfer we agreed with our doctor that to give us the best chance possible we would have the higher embryo and the best of the 2 lower embryos put in at the same time, we knew there would be a chance of a multi-pregnancy but that was a chance we were happy to take. Two weeks later in Mar 2020 - 6 days before we went into lockdown we were confirmed as pregnant. The relief and happiness we both felt was the best feeling ever.
Then 6 weeks later it was time for our heartbeat scan, although I had to attend this alone due to covid restrictions, the staff at Jessop Fertility couldn't have been more supportive.
Fast forward to Oct 2020 & our little Hunter was delivered by C-section due to me having severe pre-eclampsia, but my god he was perfect. We finally felt complete, our missing part of our jigsaw was here & we couldn't have done this without the amazing team at Jessop Fertility!
The care we received at Jessop Fertility was always compassionate & caring, especially all of the nurses and receptionist staff throughout. And then when our last round worked the staff shared our joy.
I remember being that girl that used to sit in the waiting room looking at the photos of all the babies recently born with help from Jessop Fertility and wishing that one day my baby would be on there, giving someone else the hope that it'll happen for them too... if you are going through this journey, just know that you're not alone, there is a wide group of support out there if needed, one thing that helped me vent any upset or frustration was to create a private social media blog on Instagram where I found people in my situation across the world, that understood exactly how I felt during my low periods. I'd also encourage you to talk to those around you, let them know that there's nothing they can say that will make it better for you but by them being that shoulder to cry on and to understand that some days you may not be up to being around others will help loads. And 100% make time for yourselves, make your relationship important, have holidays, go to festivals, go out for meals or nights out... don't give up on yourselves, it's so easy to lose each other through the pain but you have to try to remember the love you both have for each other and why you started this journey.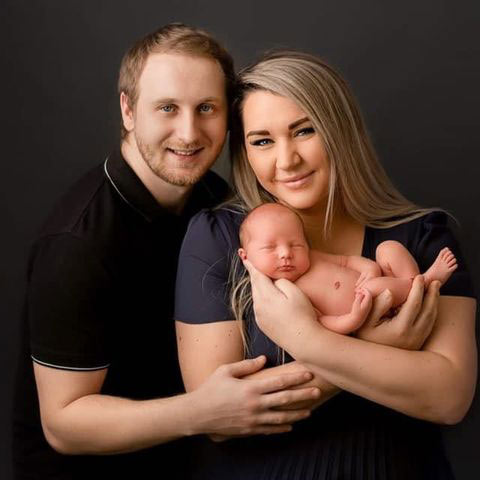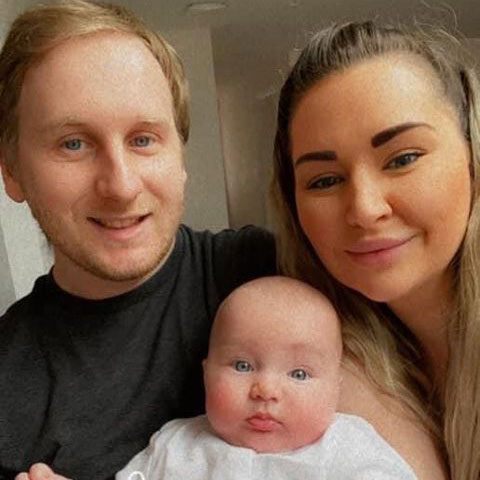 We have already helped to make
over 3,500 babies
Our research-led fertility treatment centre can help you...
Contact us
We'd love to answer any questions you may have. If you would like find out more please complete our contact form or send an email to sth.jessopfertilityadministration@nhs.net
Alternatively you can call us on: 0114 226 8050
Opening times: 
Monday to Friday: 8.00am - 5.00pm
Saturday: 8.00am - 3.30pm
Results Line: 
0114 2268066
Monday-Saturday 2.00pm - 3.30pm
The Jessop Wing
Tree Root Walk, Sheffield S10 2SF
Call 0114 226 8050
to talk to a member of our team